Abernathy Family Reunion


Class Of 1900


Not a member?
JOIN HERE
Find and click on your name.

WHO'S ONLINE NOW
No registered users are online right now.
WHERE ARE THEY NOW

WHERE WE LIVE
Who lives where - click links below to find out.

25 live in Alabama
1 lives in Arizona
5 live in California
2 live in Colorado
3 live in Florida
15 live in Georgia
11 live in Illinois
11 live in Indiana
2 live in Maryland
3 live in Michigan
2 live in Nevada
2 live in New Jersey
4 live in New York
1 lives in North Carolina
8 live in Ohio
1 lives in Oregon
2 live in Pennsylvania
6 live in Tennessee
2 live in Texas
1 lives in Utah
2 live in Virginia
1 lives in Germany
145 location unknown




Show Family Members on map
UPCOMING BIRTHDAYS

MISSING FAMILY MEMBERS
Know the email address of a missing Family Member? Click here to contact them!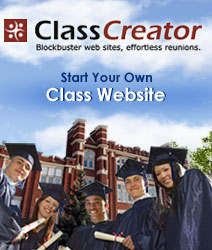 Welcome to the Abernathy Family Reunion Website.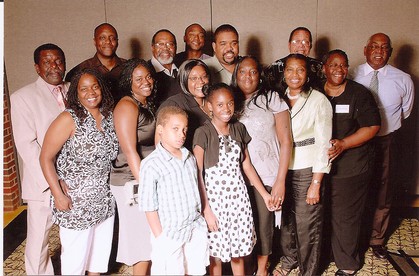 This website is the official website for the relatives of George (1853-1943) and Manerva (1855-1948) Abernathy of Linden, Alabama. George Abernathy was the son of Jacob (Jake) Abernathy who was born a slave in 1823 in South Carolina. This website will serve as our means of communication as we prepare for all Abernathy Family Reunions. This website will also serve to enable us to connect and reconnect family with family throughout the year. Therefore, please join the site. It is free.
Go to the member profile, find your name, and follow instructions to join. If your name can not be located, go to the top icon, click on contact us, and let us know. We will make the correction. Upload family photos and information you deem important. Remember, you can e-mail family from this site as well as take the family poll and quiz etc. Also, be sure to have everyone you know in the family join the site. Our goal is to celebrate family and praise God for the bountiful blessings he has bestowed upon each and every member. Therefore, be sure to take the time to browse the site.
Again, Welcome.
Larry Abernathy, Family Reunion President
********Abernathy Reunions always end on the 4th Sunday in July.*****
Funeral Arrangements for Mrs. Juanita Jones Abernathy:
Host hotel: Hyatt Regency Atlanta - 265 Peachtree Street NE Atlanta, Georgia 30303
Rooms $99/night Please follow the reservation process: A block of rooms is being held for family and close friends. If you would like to reserve a room please contact Liz Parker at: 678-764-8999 and email works.of.bounty@gmail.com.
Ms. Parker will manage the group reservation on our behalf. Please provide her with the reservation name, email address, phone number, and date of arrival & departure. Also please complete the attached credit card authorization form.
Sunday, September 22nd
Family Hour/Visitation and Memorial Service 4pm-6:30pm
West Hunter Street Baptist Church
1040 Ralph David Abernathy Boulevard
Atlanta, Georgia 30310
Monday, September 23rd
Funeral 12pm (Noon)
Friendship Baptist Church
80 Walnut Street SW
Atlanta, Georgia 30314
THE 49th ABERNATHY REUNION was held in Daytona Beach, Florida (Thursday thru Sunday) July 25th - July 28th 2019. It was a good time enjoyed by all. Thank you to the hosts. Thank you to all who attended. Thank you also for those who contributed Chapter Seed Money and Families Helping Families Monies to the Daytona Beach Reunion.
CHAPTER SEED MONEY RECEIVED from CHAPTERS FOR THE 49TH ABERNATHY FAMILY REUNION
Arlington, Virginia Chapter , Montgomery Chapter, Linden Chapter, Chicago Chapter, Charlotte Chapter,
East Chicago Chapter, Los Angeles Chapter, Birmingham Chapter, Cleveland Chapter ,Alpharetta, Georgia Chapter
FAMILIES HELPING FAMILIES MONEY RECEIVED FOR THE 49TH ABERNATHY FAMILY REUNION
$100.00 - Dr. William & Carletta Abernathy, $100.00 -Dr. Barbara N. Carter, $100.00-Hazel Franklin
$100.00- Robert & Jean Evans, $100.00 Douglas & Lynn Abernathy, $100.00-Susie Hildreth
$100.00-Solvenia C. McCormick, $100.00-Willie & Odeaner Abernathy
The 50th Abernathy Family Reunion will return to its place of origin, Linden, Alabama. The 50th Abernathy Family Reunion will be held July 23 - July 26, 2020.
There will be three family reunions in Linden at the same time as the Abernathys. Therefore, we are asking people to get their reservations early so that we all can be in the same city.
Host Hotels :
Comfort Inn
943 US HWY 80 West Demopolis, Alabama 36732
Hotel Direct Number 334-289-9595 Please select option number 2 to be directed to the front desk to reserve your room
Hotel Rate $98.99/night for Doubles -
$94.99/night for Singles
$104.99/night for Suite
Check in 3:00pm CST
Check out 11:00am CST
Deadline to reserve your room is June 12, 2020.
BEST WESTERN TWO RIVERS HOTEL - SOLD OUT - (there are no rooms left in the entire hotel)
Please book your room ASAP. If you decide later on not to attend, please contact Greta Abernathy at 334-412-4763 or afrlinden@gmail.com.
SEED MONEY NEEDED FOR 2020
As you know it is time for all Family Reunion Chapters to send the SEED MONEY to the Daytona Beach Chapter. They are hosting the 2020 Abernathy Family Reunion in Linden, Alabama. For those individuals new to the reunion, please go to the top on the left, click on and read " Funding the Reunion"
It is also time to meet with your chapter to make sure they are beginning to plan to attend. Tell everyone you know when and where the reunion will take place. We hope to see everyone in Linden, Alabama
Send your CHAPTER SEED MONEY to:
The checks can be addressed to The address is
Please write in the memo section of your check, Abernathy Family Reunion. Chapter Seed Money or CSM.
FAMILIES HELPING FAMILIES
Again, it is time to set aside your contribution to families helping families. As you know, we wish to have as many families with children attend the reunion in order to continue this wonderful family reunion tradition. In order to do so, we send our contribution of $100 into the host reunion chapter to help reduce the cost of the registration fees. So we are looking forward to as many families as possible sending in their $100. For those individuals who are new to the reunion, please go to the top left, click on and read, "Funding the Reunion"
Send your FAMILIES HELPING FAMILIES MONEY to at the above address. Please write in the memo section of your check, Abernathy Family Reunion - familes helping families or fhf.
The 8th Annual Ralph David Abernathy Celebration Breakfast
The Ralph David Abernathy Celebration Breakfast will be held March 23, 2019 in Montgomery, Alabama. Our family has always supported keeping the legacy of Ralph David Abernathy alive. Each year Abernathys throughout the USA contribute $50 to support this endeavor. Also, each year family members attend. If you have not attended this celebration, please consider doing so this year. If you have attended, we look forward to you coming again. This years speaker is Dr. Quinton Ross, president of Alabama State University. Please send your $ 50 contribution to: Dr. William Abernathy , 605 Seminole Drive, Montgomery Alabama, 36117
Dear Family:
As we approach The 2019 RDA Breakfast Celebration, (today is March 9, 2019) - I would like to thank those who have assisted in making this worthy event a success. Thank you to: Larry and Regina Abernathy, Elizabeth D Abernathy, Donald and Gloria Outland, Greta Abernathy, Solvenia McCormick, Susie Hildreth, Bernis and Cynthia Abernathy, Athalee Anderson, Aretha and Winston Muhammad, Hazel Franklin and William and Carletta Abernathy, Pastor and Mrs. Raymond Coats, Dr. and Mrs. Randy Howard, Mr. and Mrs. Juian Abernathy, Greta Abernathy, and Mrs. Hazel Franklin. Thank you again from the bottom of my heart. I pray this effort will be a catalyst to keep Ralph D Abernathy in his rightful place in the history of the Civil Rights Movement. Also,if any other family members would like to contribute to this cause, there is still time.
Sincerely,
William Abernathy Jr.
2019 Ralph David Abernathy Civil Rights Breakfast Celebration A Success.
This years RDA Celebration Breakfast was indeed a sucess. I just want to thank our family, The Abernathys, for your continued support of the RDA Civil Right Breakfast Celebration. We had a excellent turn out and the Abernathy Family was well represented, including the presence of Aunt Susie Hildreth. Looking forward to seeing everyone in Daytona.
William Abernathy, Jr.
RALPH DAVID ABERNATHY SCHOLARSHIP CAMPAIGN
For the 2019 Ralph David Abernthy Scholarship, we are asking 100 families to donate $60. It is with great joy that we seek to promote this scholarship campaign. Therefore, please join us in this Abernathy Scholarship Campaign. Please encourage each other to donate. We are going to reward scholarships for those students attending college beginning in August and September 2019.
As of today, the following family members have donated:
Jean Evans $60.00
Gloria A. Outland $60.00
Dr. Veronica Abernathy $220.00
Drs. Barbara and Samuel Carter $60.00
Susie A. Hildreth $60.00
Solvenia C. McCormick. $60.00
Patsy L. Coats. $60.00
Greta D. Abernathy. $60.00
Dr. and Mrs. William Abernathy Jr. $60.00
Rosalyn Comer. $30.00
Debra Smith Bates. $60.00
Glorious Bates $60.00
Kimberly Bates. $60.00
Shirley Comer $60.00
Dr. and Mrs. James M. Glover. $60.00
So far, we have 15 donors, with 85 more to go.
Please send your donations to: Eldridge A. Glover - 778 Derry Cirle - Vacaville, CA 95688
In the memo section of your check, please write Abernathy's Scholarship
Reminder to applicants: ALL applications for scholarships must be post marked by October 1,2019. They are to be sent to :
Eldridge A. Glover
778 Derry Circle
Vacaville, CA 95688
eglover707@att.net Phone: 707 225-5010
Thanks to the following members who have contributed the $60.00 to the 2018 Ralph David Abernathy Scholarship Fund:
Ralph David Abernathy Scholarship Recipients. Each will receive $302.00 by the first of the year.
1. Troy Alves Jr. Parents are-Troy and Aleysia Alves)
2. Kathleen Bishop Parents are-Teresa and James Bishop
3.Noah Douglas Parent is Pamela Abernathy Douglas
4.Blake Glover Parents are James (Mac) and Monique Glover
5. Erica Grant Parent is Nichelle Grant
6. Monique Thomas Parents are Kim and Rico Thomas
We are so very proud of our family members!
Thank You Notes for receiving the scholarships were sent by the following:
Blake Glover, Erica Grant, and Monique Thomas
Donors:
1. Gloria Outland
2. Solvenia McCormick
3. Larry Abernathy
4. Regina Abernathy
5. Susie Hildreth
6. Debra Bates
7. Glorious Bates
8. Patsy Coats
9. Elizabeth Abernathy
10. Athalee Anderson
11.Barbara Carter
12.Wilmer and Valencia Hildreth
13. Gregory Abernathy
14. Anthony Abernathy
15. Aaron Abernathy
16. Anise Abernathy
17. Blanche Abernathy
18. Julian Abernathy
19. James and Eldridge Glover
20. James(Mac) and Monique Glover
21. Brenda Jamar
22. Douglas and Lynn Abernathy
23. Drexel and Connie Abernathy
24. Winston and Yvonne Muhammad
25. James Hardrick
26. William(Billy) and Carletta Abernathy
27. Geraldine Abernathy
28. Raymond and Wanda Coats
29. Isaac and Anette Smith
30. Kim Thomas
31. Milton Abernathy Sr.
32. Milton Abernathy Jr.
Some donors did not contribute $60.00. Some contributed various amounts ranging from $5.00 to $100.00. This is being stated to explain the grand total of $1,810.00.
If there has been an oversight on my part, please contact me immediately.
Thanks, Eldridge: eglover707@att.net
God Bless All.
ANNOUNCEMENT: A Memorial Service will be held for Minnie Abernathy, Saturday, August 17, 2019 at The Abernathy Funderal Home Chapel In Linden, Alabama at three o'clock in the afternoon.

ANNOUNCEMENTS
Hi family!
My husband, Leslie Hagan-Morgan is running for California State Assembly, district 59. We live in Los Angeles. So we would appreciate any contributions and/or volunteers to the campaign. You can visit his website for further information or to make a donation!
Www.lesliehaganmorgan.com
Facebook.com/lesliehaganmorganforstateassembly Instagram: @lesliehaganmorgan Thank you all!