Abernathy Family Reunion


Class Of 1900


Not a member?
JOIN HERE
Find and click on your name.

WHO'S ONLINE NOW
No registered users are online right now.
WHERE ARE THEY NOW

WHERE WE LIVE
Who lives where - click links below to find out.

25 live in Alabama
2 live in Arizona
5 live in California
2 live in Colorado
3 live in Florida
15 live in Georgia
11 live in Illinois
13 live in Indiana
2 live in Maryland
4 live in Michigan
2 live in Nevada
2 live in New Jersey
4 live in New York
1 lives in North Carolina
8 live in Ohio
1 lives in Oregon
2 live in Pennsylvania
6 live in Tennessee
2 live in Texas
1 lives in Utah
2 live in Virginia
1 lives in Germany
142 location unknown




Show Family Members on map
UPCOMING BIRTHDAYS

MISSING FAMILY MEMBERS
Know the email address of a missing Family Member? Click here to contact them!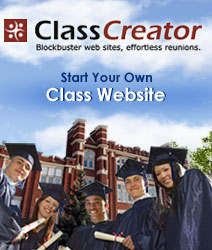 Welcome to the Abernathy Family Reunion Website.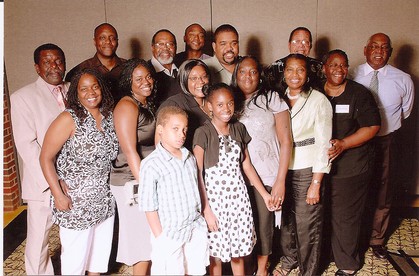 This website is the official website for the relatives of George (1853-1943) and Manerva (1855-1948) Abernathy of Linden, Alabama. George Abernathy was the son of Jacob (Jake) Abernathy who was born a slave in 1823 in South Carolina. This website will serve as our means of communication as we prepare for all Abernathy Family Reunions. This website will also serve to enable us to connect and reconnect family with family throughout the year. Therefore, please join the site. It is free.
Go to the member profile, find your name, and follow instructions to join. If your name can not be located, go to the top icon, click on contact us, and let us know. We will make the correction. Upload family photos and information you deem important. Remember, you can e-mail family from this site as well as take the family poll and quiz etc. Also, be sure to have everyone you know in the family join the site. Our goal is to celebrate family and praise God for the bountiful blessings he has bestowed upon each and every member. Therefore, be sure to take the time to browse the site.
Again, Welcome.
Larry Abernathy, Family Reunion President
********Abernathy Reunions always end on the 4th Sunday in July.*****
CANCELLED - Due to the coronavirus,
The 50th Abernathy Family Reunion for 2020 has been CANCELLED.
Please make sure you cancel your hotel reservations.
Again, the 50th Abernathy Family Reunion for 2020 has been CANCELLED.
The reunion has been rescheduled.
The 50th Abernathy Family Reunion will be held in Linden in 2021.
RALPH DAVID ABERNATHY SCHOLARSHIP
Even though our family reunion is cancelled until July 2021, our younger family members are still attending college. Therefore, we still need to contribute to the Ralph David Abernathy's Scholarship Fund.
1. The requested annual donation of $60.00 per family needs to be sent to:
Eldridge A. Glover
778 Derry Circle
Vacaville, CA 95688
Checks are to be made out to Eldridge A. Glover and in the memo section please write:
Abernathy's Scholarship.
The goal is to distribute the funds to all applicants by November 1, 2020.
YOUNG PEOPLE who wish to apply for scholarship, please click on the icon (Family Scholarship) on the left hand side of the website at the top and follow directions.
Thank You notes were received from Troy Alves, Blake Glover, and Erica Grant. They all were among the 2019 recipients .
The following family members are the 2019 Ralph David Abernathy Scholarship recipients. We are very proud of them and we know that their continued education will continue with the Abernathy legacy for generations to come. WE ARE VERY PROUD OF ALL OF THEM!
Each of the eight recipients will receive $192.50 to be used to assist with books, fees, or whatever is needed.
1. Troy Alves - Parent: Aleysia Alves
2. Noah Douglas - Parents: Cecil and Pamela(Abernathy) Douglas
3. Blake Glover - Parents: James M. Glover II(Mac) and Monique
4. Erica Grant - Parents: Nichelle and Ulyses Grant
5. Jaylynn Hardrick - Parent: James Hardrick
6. Robyn Mabra - Parents: Robert and Londa Mabra
7. Taylor McMillian - Parent: William McMillian
8. Jadon Porch - Parent: Kelly Abernathy

ANNOUNCEMENTS
Hi family!
My husband, Leslie Hagan-Morgan is running for California State Assembly, district 59. We live in Los Angeles. So we would appreciate any contributions and/or volunteers to the campaign. You can visit his website for further information or to make a donation!
Www.lesliehaganmorgan.com
Facebook.com/lesliehaganmorganforstateassembly Instagram: @lesliehaganmorgan Thank you all!